I recently had the honour of being invited to join a panel debate at the IFC World Congress on the topic of water management and sustainability. One question put to me was whether Arla engages in reducing water consumption in order to promote our corporate reputation or to save money.
My response was that both options are valid and are actually applicable to any business. The fact that sustainability increasing goes hand in hand with efficiency is good news. It provides the means, the attention and the traction to drive a step change towards more sustainable operations. I do, however, think there is a third, more important, genuine and meaningful reason. One that links to beliefs and values. Arla is a global dairy company that prides itself on its efforts when comes to social and environmental responsibility. All of us at Arla believe that we have a mandate and a duty to operate even more sustainably. This includes our approach to water management. Water is a finite resource, and lack of clean water is a threat not only to the environment but also and more widely to current economical and societal models.
The way we look at water sustainability at Arla is three fold:
First, water availability and scarcity. Even though we are a company with the majority of our production in Scandinavia, we have operations across all continents including in countries where water scarcity is already a severe issue, like in the Middle East and Sub-Saharan Africa. And even in Northern Europe, we foresee that water scarcity will become a growing issue due to the effect of climate change. The severe drought we suffered last summer is an example of what we might be exposed to more often.
Second, water and energy. Simply put, the more water we consume, the more energy it takes to process it, which comes at both an environmental and financial cost.
Last, water quality. The quality of the water we use is paramount to the quality and to the safety of our products. The quality of the water we reject is key to the conservation of ecosystems. The lower the quality of these water sources, the higher the treatment that is required, which again comes at an environmental and financial cost.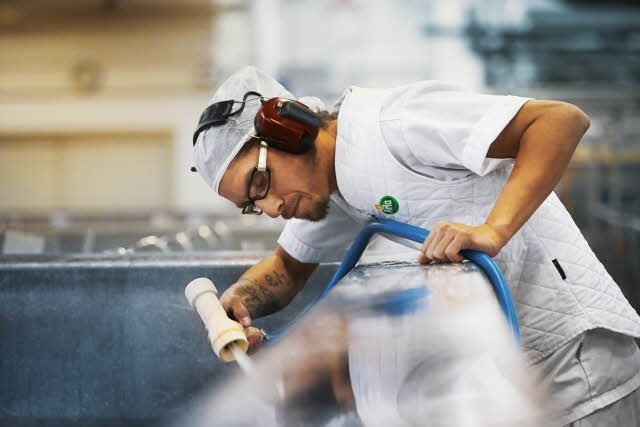 So what can we do at Arla? As a global provider of dairy products, we are relentlessly optimising water management and reducing effluents at our production sites. Since 2005, we have consistently succeeded in reducing our water consumption – measured in m3 of water per m3 of milk intake – by more than thee per cent year on year. In practical terms, between 2005 and 2017 we have reduced our absolute water consumption by five per cent from 20.7Mm3 to 19.8Mm3. During the same time period, our milk intake has increased by 30 per cent.
We achieved this by gaining a detailed understanding of where and how we are using water, by continuously optimising our processes and by maximising the reuse of water.
We do, however, still use a significant amount of water and we can definitely do more. That is why our plan is to further invest in sustainability measures over the coming years. Obviously, our activities must be financially sustainable as well as environmentally and socially sustainable. Companies that do not manage this balance will ultimately cease to have any impact at all.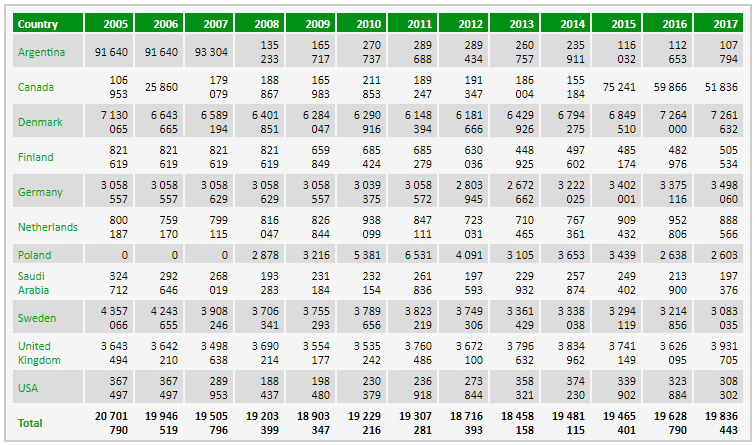 If you are interested in more detail about Arla's water consumption, this information is public and reported on our website for each dairy and for each country in which we operate. The numbers date back to 2005, when we started measuring and reporting our water consumption.
Coming back to the question from the panel debate: Yes, Arla is driven by both cost savings, reputational issues and a fundamental desire to contribute to a better planet. At the end of the day, the result is the same. Water is saved, and that's what really matters.